Our Team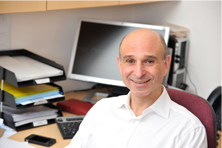 Geoff Simons
Founder
Geoff is the founder of the Private Practice Hub and has worked as a consultant, with a thriving psychotherapy practice for over five years. One of his interests is in helping private practitioners to run and grow their businesses more effectively so he developed the Private Practice Hub, a free resource for Private Practitioners which supports and helps the therapist run a successful private practice. When he finds time to relax, he enjoys a good game of tennis and watching the greatest football team ever – c'mon you Spurs!

Katrina Hinkley
Consulting Therapist
Katrina is a Consulting Therapist for Private Practice Hub, helping to ensure that the website reflects the needs of therapists in private practice. She is also a Chartered Clinical Psychologist (HCPC registered) and the Managing Director of Connect Psychotherapy Practice. She set up Connect in 2004 and soon realised there was a demand for a professional referral service for people who needed better access to psychological services. A career in Information Management in the finance sector took Katrina to New York. It was there that Katrina changed paths and obtained her PHD in Clinical Psychology from New York University in 1995. She then worked as a clinical psychologist for over ten years in the NHS before setting up in private practice. As Managing Director of Connect, Katrina case manages each referral and undertakes regular reviews of Connect′s network of practitioners. She brings her extensive clinical experience to her role, providing invaluable support both to her practitioners and clients. Katrina is dedicated to facilitating people's path to excellent psychological therapy.
Anthony Eldridge-Rogers
Founder of the Private Coaching Hub
Anthony has over 35 years working with people and has worked widely across creative media. He is the founder of the Foundation for Recovery to Wellness Coaching International and has trained coaches across the world from the US to Vietnam to the UK and Europe. Anthony also founded the International Recovery to Wellness Coaching Conference (IRWCC) that takes place every year online in November.
Gladeana McMahon
Personal Development & Transformational Coach
Gladeana is considered one of the leading personal development and transformational coaches in the UK. She combines academic rigour with down to earth communication skills. She has 34 years experience as a therapist, 20 years experience as a coach, and has worked for a range of counselling organizations as therapist and at Director and Senior Management level. Always an innovator, Gladeana is one of the UK founders of Cognitive Behavioural Coaching and is also an internationally published author with some 18 books of a popular and academic nature on coaching and counselling to her name.
Philippa Weitz
Training Director at The Academy for Online Counselling & Psychotherapy
Philippa Weitz is a leading expert in the UK on counselling and psychotherapy online. She has special interests in both the success of the online therapeutic relationship, security, confidentiality and jurisdiction. She is passionate about governance and good standards. She provides training and consultancy around working therapeutically and safely online to both independent practitioners and organisationally, and advises organisations wishing to set up or review their online services. She is Vice Chair and Research & Development Director for The Association for Counselling & Therapy Online (www.acto-org.uk) and Psychotherapy Director of Dr Julian (www.dr-julian.com), Philippa has been instrumental in the setting up of the Online Therapy Hub for Private Practice Hub.
Kate Dunn
Senior Accredited Counsellor
Kate Dunn is a BACP Senior Accredited Counsellor currently working as an independent counsellor, supervisor and consultant, engaging with clients both face-to-face and also online. She has worked as a therapist in education and healthcare settings for many years, having studied Psychotherapeutic Counselling at postgraduate level at the Universities of Sussex and Brighton.
Dr Carole Francis-Smith
Counselling Psychologist
Dr Carole Francis-Smith is a BPS chartered and HCPC registered counselling psychologist, currently working in private practice. Carole provides therapy both in-person and online from her base near Bristol, and also offers training in mental health issues to organisations. She has been working as part of the team on the Online Therapy Hub.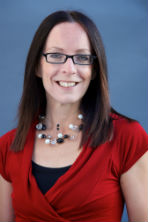 Anne-Marie Rose
Project Manager
Anne-Marie has a background in Office Management/PA work. Alongside working for Private Practice Hub she also runs Rose Holistic Treatments, a clinic in Bath offering holistic massage and reflexology and also does Freelance PA work for a variety of local/national businesses and colleges.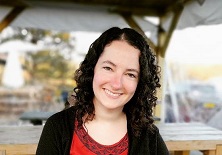 Hannah Emery
Administrator
Hannah assists with various administrative tasks for the Private Practice Hub and the UK Therapy Hub. With a degree in Psychology and Health Studies she has enjoyed learning about the Private Practice Hub and the wealth of information it holds for therapists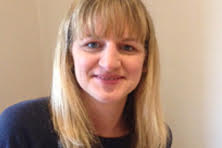 Jo Burman
Project Manager
Jo Burman brings a background in Project Management and Events to the Private Practice Hub. During her career Jo has delivered domestic and international projects for the likes of BBC Audiobooks and Shell International. Jo lives and works in Bath and alongside her work with the Hub, is a busy mum to Gracie and Edie.